Beloved Husband, Father, Son,

Brother, Uncle, & Friend
Barth P. Cunico, Sr.

January 6th, 1928 - May 8th, 1985
Happier Days
My father and namesake, Barth P. Cunico, Sr., left his earthly home far too soon.

In December of 1984, a lump appeared on his neck, so he went to the VA Hospital in Iowa City to get it checked out. The lump was a piece of a larger tumor that separated from his lung. He was a 3 1/2 to 4 pack a day cigarette smoker.

The doctors told him without treatment, he didn't have long to live. He declined chemotherapy because he didn't want to be a guinea pig. He always told us "if you're born to hang, you'll never drown". These are words he lived by to the end.

He did agree to radiation treatments if they could be done locally. These were administered at the Spring Valley Hospital as an out-patient. This proud man succumbed to the disease on 8 May 1985... I miss him dearly.

Dad & Mom
Special Pictures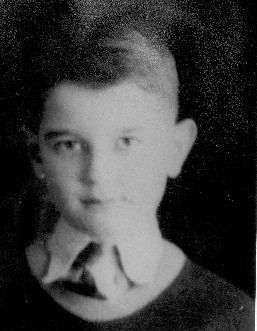 a young boy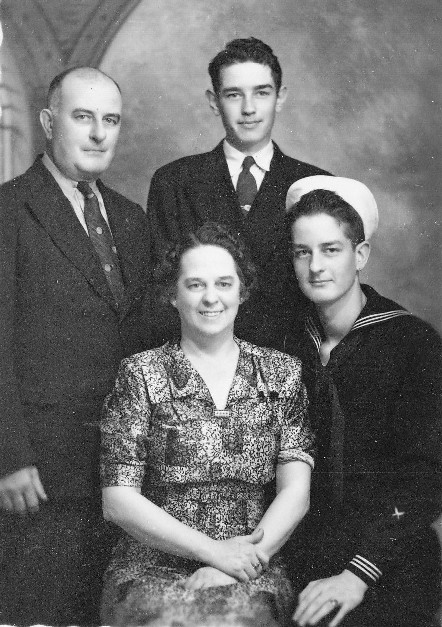 Christopher Modesto Cunico, Louella Elizabeth Barth Cunico,
Barth Phillip Cunico, Sr. (17 years old), Robert Cunico (in uniform)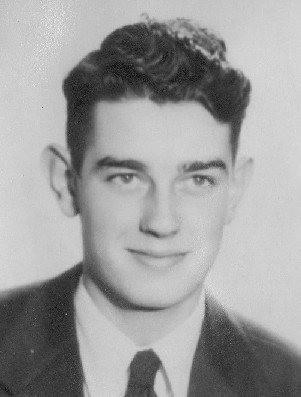 a young man
Dad - 1944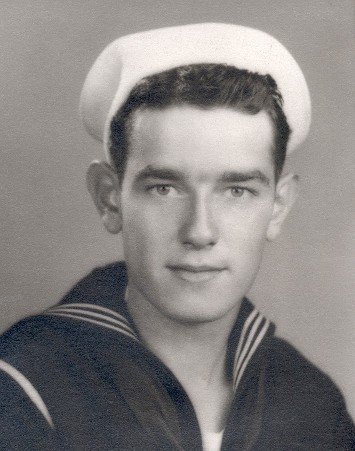 Navy Pic 1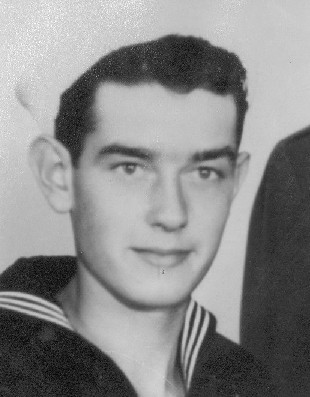 Navy pic 2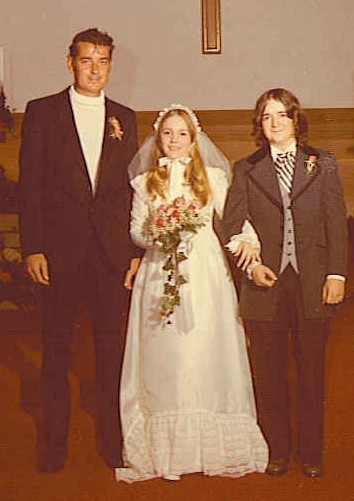 Dad at my wedding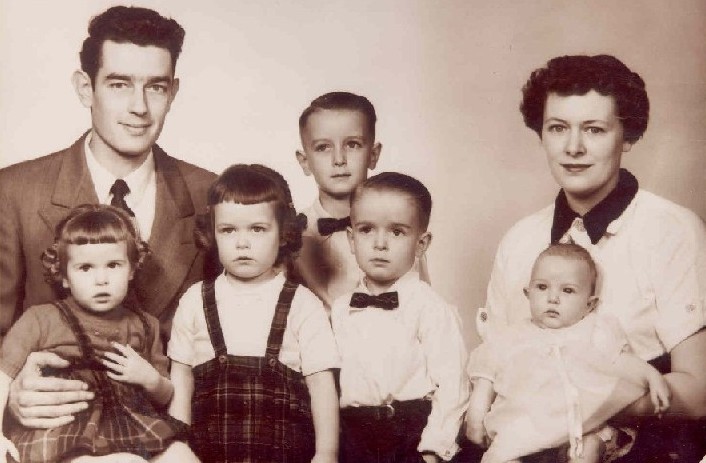 Dad, Mom &and 5 kids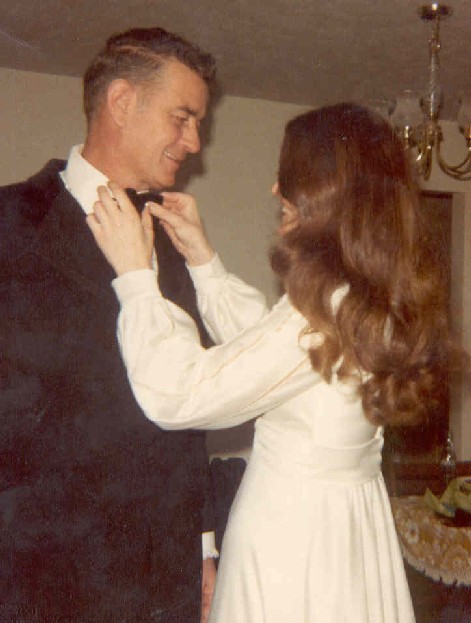 Dad and Debbie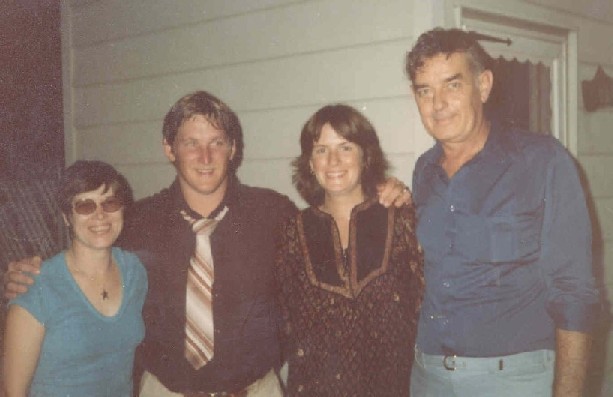 Dad, Donna, Scott & Julie
Letter from Korea
Here's a letter my Dad (Barth P. Cunico, Sr.) wrote while in Korea.
The Cunico Boys
Dad was the youngest of five boys born to Christopher Modesto Cunico and Louella Barth. All 5 boys served their country during World War II. All five boys were also over 6', the shortest being 6'2". Now you know where I get my stature (I'm 5'4")!
Dad was in the Navy and later served with the Army in Korea.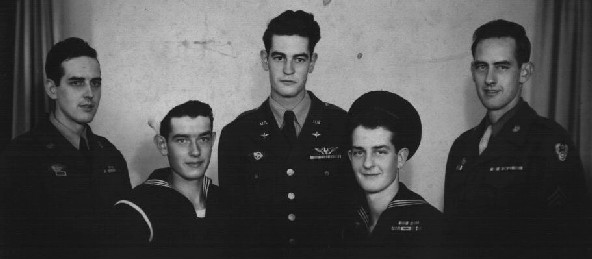 The picture below is the four remaining Cunico boys after Dad passed.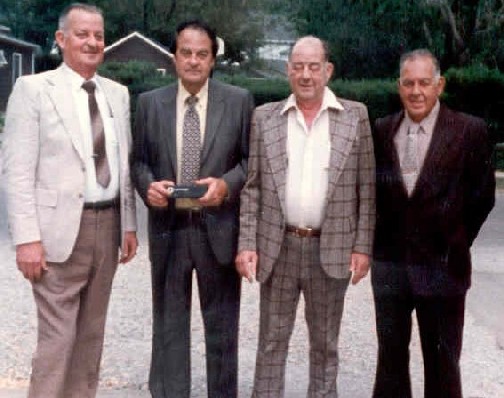 Bob (Jake), Tom, Bill & Chuck
A very sick Dad
Sadly, my Father succumbed to his 5 month bout with lung cancer on May 8th, 1985. In his fight against cancer, Dad refused medication and suffered undue pain throughout his illness. In the final days he would crawl to the bathroom. During radiation treatments, his throat became so raw he was unable to swallow. We watched as this model for masculinity became weaker by the day. This 6'4" 200 lb. man shrank to 100 lbs, but through it all, he maintained his pride.
Donna called me one day and told me it was time to come home. She had just spent four hours helping dress Dad because he insisted on going to the funeral home. His independence and stubbornness were especially hard on our Step-Mother, Donna. Bless her for staying by his side! Dad picked out a casket, vault and made his own funeral arrangements. He also wanted to confess his sins, so he called Reverend Kaufman and greeted him with, "You're the guy that's going to bury me".
The link below shows Dad in the final days of his disease. I initially showed the picture on this page, but some of my siblings found it too shocking...I see it as a reality of cancer! Shortly after this picture was taken, Dad finally agreed to being taken to the hospital for hospice care. Just as we called for an ambulance to take him to the hospital, he experienced the first of many seizures. A day and a half later, Dad gave up his fight.
He was 57 years young, and I miss him dearly!
Dad's final picture - the rigors of cancer