Extract additional information (from Ellis Island records)
Some ship manifests provide additional data for individual passenger records (.i.e. family names, relations, relatives going to visit, and destinations. Here's how to extract that information:
Pull up a passenger record. For my example, I chose Attilio Cunico who immigrated (or traveled) to the U.S. on 29 Aug 1922.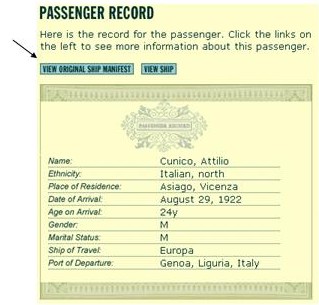 Click on "view original ship manifest

You'll get a window like this: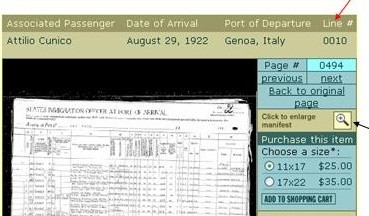 MORE SEARCH OPTIONS
When you submit a search not found in the Ellis database, you'll get a screen that has a link for more search options: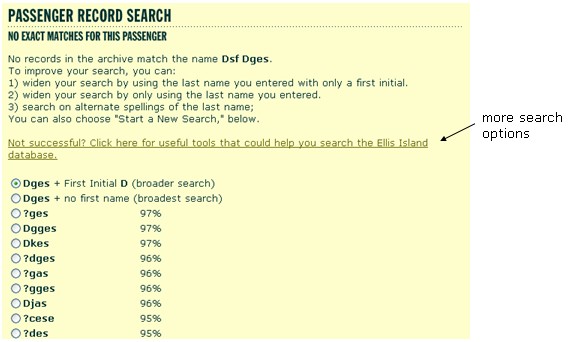 MISSING OR DAMAGED MANIFESTS
When I encounter an Ellis record where the microfilm appears to be damaged or the names on the manifest don't match the names I did a search for, I do this:
Go to this link - http://www.jewishgen.org/databases/EIDB/
Choose the "Missing manifests" option
Enter the date in the appropriate boxes
Click the display button
You can now go backward or forward by "roll" or by "frame".
SEARCH BY SHIP NAME OR PORT OF DEPARTURE
You have (2) options to do this: