A great picture of Mom and my sister Julie (click to enlarge)

I wanted Mom's eulogy to be especially meaningful for such an extra special Mother, so I began preparation for it in advance of her departure. Some thought I was being premature, but I felt it was necessary. Once she was gone, I knew my mind would be a quagmire of emotions, and I didn't think I would have the where-with-all to adequately convey her magnificence. I wasn't even sure if I would be able to read it, but I knew I had to write it!

Mom was well aware of my undertaking, and throughout it's composition, she reminded me that she'd like to read it once it was finished. Unbelievably, we found ourselves alone one day, so she asked if she could read her eulogy. I asked if she was sure she wanted to, and she replied, "Would you read it to me?"
We settled in at the kitchen counter where she perched herself atop her favorite bar stool. Through tear filled eyes, I began to read. We each cried and hugged throughout, and when the words wouldn't come, I'd take a small break to regain my composure.

When I finished reading, she remarked, "That was beautiful. Now I know what you kids really think of me!" Sorry Mom.....words alone could never describe the love each of us felt for you!!!!

your Baby Boy (Barth)

---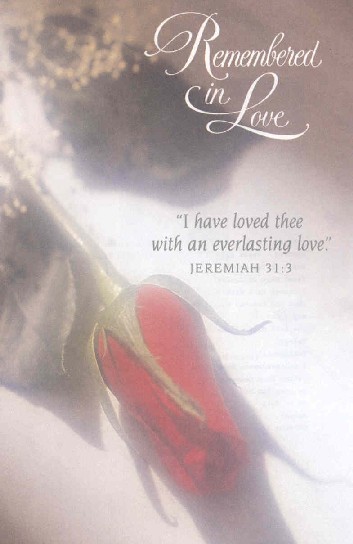 Back to Menu
Beloved Daughter, Mother, Wife, Grandmother,
Sister, Aunt, Provider and Friend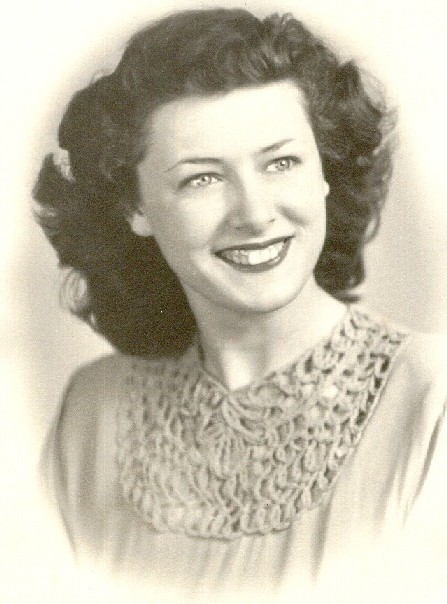 Elsie June DeWitt
April 20th 1930 – February 14th 2001
---
Back to Menu
Special Pictures
In Loving Memory of Our Mother Elsie DeWitt
I perused hundreds of poems, trying to find those that were a true reflection of our Mother's goodness. The entire family was eager to be a part of this tribute. My siblings chose music they knew Mom to be fond of, and Vicki and Sara graciously consented to sing. They filled the room with the sound of angels.
Mom was definitely smiling!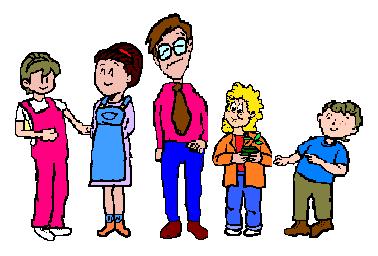 Mom, we know you watch over us, and we are glad you are safe and pain free.
We miss your touch!

Rest among the angels,...
Back to Menu

When God created Mothers
When the good Lord was creating mothers, he was into his 6th day of overtime, when the angel appeared and said, "You're doing a lot of fiddling around on this one!" And the Lord said, "Have you read the specs on this order?

She has to be completely washable, but not plastic; have 180 movable parts...all replaceable; run on black coffee and leftovers; have a lap that disappears when she stands up; a kiss that can cure anything from a broken leg to a disappointed love affair; and six pairs of hands".

The angel shook her head slowly and said, "Six pairs of hands, no way".

"It's not the hands that are causing me the problems," said the Lord. "It's the 3 pairs of eyes that mothers have to have."

"That's on the standard model?" asked the angel.

The Lord nodded. "One pair that sees through closed doors when she asks, 'What are you kids doing in there?' when she already knows. Another here in the back of her head that sees what she shouldn't but what she has to know, and of course the ones here in front that can look at a child when he goofs up and say 'I understand and I love you' without so much as uttering a word"

"Lord" said the angel, touching his sleeve gently, "Come to bed. Tomorrow...."

"I can't" said the Lord. "I am so close to creating something so close to myself. Already I have one that heals herself when she is sick... can feed a family of 6 on one pound of hamburger meat...... and can get a nine year old to stand under the shower".

The Angel circled the model of a mother very slowly, "It's too soft" she sighed.

"But tough!" said the Lord excitedly. "You cannot imagine what this mother can do or endure".

"Can it think?" asked the angel.

"Not only think, but it can reason and compromise," said the creator.

Finally, the angel bent over and ran her fingers across her cheek. "There's a leak," she pronounced. "I said you were trying to put too much into this model."

"It's not a leak," said the Lord, "It's a tear."

"What's that for?"

"It is for joy, sadness, disappointment, pain, loneliness and pride."

"You are a genius," said the angel.

The Lord looked somber. "I didn't put it there."
---
Back to Menu
May I Go?

May I go now?
Do you think the time is right?
May I say good-bye to pain filled days
and endless lonely nights?


I have fought the good fight.
I have finished the race.
I have kept the faith.
I have lived my life and, in faith,
done my best.


An example tried to be.
So can I take that step beyond
and set my spirit free?


I didn't want to go at first.
I fought with all my might.
But something seems to draw me now
to warm and loving light.

I want to go.
I really do.
It's very difficult to stay.
But I will try as best I can
to live just one more day.

To give you more time to care for me
and share your love and fears.
I know you're sad and afraid
because I see your tears.
I'll not be far.
<![if !supportLineBreakNewLine]>
<![endif]> I promise that and hope you'll always know
that my spirit will be close to you
wherever you may go.
Thank you so for loving me.
You know I love you, too.


That's why it's hard to say good-bye
and end this life with you.
So hold me now, just one more time
and let me hear you say
because you care so much for me,
you'll let me go today.

- Anonymous -

---
A Eulogy to Elsie DeWitt
Authored by her Baby Boy (Barth)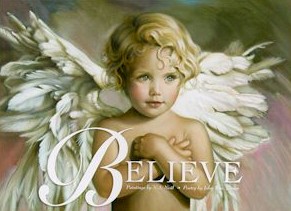 You may not see it as the cover story on CNN, but the world is a much sadder place today. Our Mother, Elsie DeWitt, has passed away. She lost her fight with Adenocarcinoma Cancer, but did so with the utmost dignity.
There will be no more blood draws and no more antibiotics. She won't have to worry about being sliced, prodded or medicated; her days of being downright miserable are over. Mom finally succumbed to the dreadful disease that has filled every breathing moment of the last nine and a half months of her life. As was usually the case, her adoring family surrounded her.
Most importantly, she was at peace with herself and with God. Speaking of family, Mom was raised by the most loving and caring parents ever to grace this Universe. Being a bit biased, we feel Thelbert and Lois Combs raised their six children with the best virtues humanly possible. All families should benefit from such a strong and honest foundation. Mom was very proud of her heritage, and rightly so.
Having benefited from her Combs upbringing, Mom was the type of woman who left a little piece of her in every life she touched. Daughter, Mother, Wife, Grandmother, Sister, Aunt, Provider and Friend, she played each part so very well. We all will mourn her passing, so please take a moment to think of her, and when you do please smile.
It's hard to say goodbye to such a remarkable, caring, loving, tender person, but death is part of living. We could be selfish and wish she were still here among us, but she is now in a far better place. She is with GOD, and as she would so proudly point out, "she's with Pooh"!
It's hard knowing that we can never touch her or talk to her again. She gave so much in her life and lost so much in the process. We thank God that he gave her to us! We admired her so very much, because she was one of the strongest human beings alive, and her will was tested more than once. If we close our eyes, and tell her we love her, she will hear us.
Mom, thank you for giving us life. You meant so very much to us, and we lost so much when you died. At least we know you are not worrying anymore, you're breathing freely, and you're with all of those loved ones who passed before you. We love and miss you tremendously!!!
It is very important for us to recognize, in some small way, the life and gifts given to us, by such an amazing woman. Each and every one of us, has, in some way, been blessed by knowing Elsie DeWitt. She has touched us all; in only the special way that she could touch a heart! Mom was a shining light of goodness, and she represented love in the truest form. We truly believe she was an angel sent to us by God.
Life wasn't always bliss for Mom… that is until Pooh (Richard DeWitt) came into the picture. Once they shared that first memorable cup of coffee, the world was hers on a platter. Pooh was the best thing that ever happened to Mom, and to us. We're eternally grateful that he graced her life. We miss Pooh dearly too!
It's hard to think of Mom without thinking of her relationship with Aunt Ruth. These two beautiful women were the epitome of sisterhood. The song "Sisters" was written explicitly for them.

We'll miss the "closeness" that warmed a room whenever they shared each other's company. They always said, "We have another sister and three brothers that we love equally, it's just that we're also best of friends". Mom gave of herself, unconditionally, both physically and emotionally, 100% of the time. She never asked for anything in return. She always found the positive side of a situation, and never dwelled on the negative. She was the most unselfish person we have ever known. We all had very close, special relationships with Mom, and for that, we thank God. She was more than a friend to us. She was our kindred spirit. She understood us, and was never judgmental. She was our strength in our weak times, and our sunshine on our dreary days. Mom was a woman of incredible strength, courage, and character. She never complained, never lost her sense of humor, never gave up hope.
When we would be down about her illness, she would be the one reassuring us that she would be all right by saying, "Everything's going to be just fine." Mom knew the gravity of her situation, but as always, she was concerned for the comfort of everyone else.
In treatment of her cancer, we would say "Here are the options available to you Mom, but the decision is yours". Regardless of how weak, degraded, or defeated she felt inside, her aim was still to please others. If she thought one of her children wanted her to continue with new treatments, it would be done.
She was caring to a fault. All we ever wanted for her was the absolute best care possible, and to be comfortable with her illness. It hurt all of us immensely to see her enduring the pain and suffering that accompany the treatment of this awful disease. Thank God for the ability to bring her home!
Sadly, on February 14th, 2001, we had the privilege of being with Mom, for the last time. We knew this would be one of the most difficult days of our lives, for we would be saying good-bye to someone we dearly treasured.
We had already endured and mourned the passing of numerous family members, including our Father and our beloved Stepfather (Pooh). Many of those deaths had also been cancer related, but this loss was so much more impacting. The pain was sharper and the hurt was deeper. Not only was this our sole surviving parent, but this was also our "Mother"! There's an everlasting umbilical connection between Mother and Child, and we've now experienced the tremendous pain when the cord is severed.
We feared that we would fall apart. We didn't want Mom to see us that way. We knew we wanted to be strong for each other, the grandchildren, and our entire family. Instead, what we encountered was probably the most beautiful experience of our lives. We have never felt so much love. It was everywhere. It was a true portrait of Mom's gift of herself, being returned by so many. It was something we will keep with us forever.
Mom is a unique lady. Yes, we say is, because she is and will always be, in our hearts, our minds, and our souls. Knowing Mom as we do, she will be guiding us and watching over us always, and we know, when our time comes, she will be there to greet us.
We miss you immensely Elsie DeWitt! Thank you for your love, your kindness, and your sense of humor in the good times and the bad. Most of all, we thank you from the bottom of our hearts for allowing us, to be a small part of your life.
Mom was not afraid to die. To her, passing on meant she was being reunited with the man who always made her feel like the very special person that she truly was. She would often tell her precious grandchildren, "Pooh's waiting for me".
She returned to God, and to Pooh, on Valentines Day just as the sun came up.
---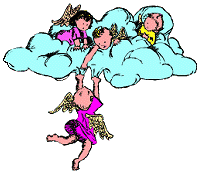 Letter From Heaven
To my dearest family, some things I'd like to say.
But first of all, to let you know, that I arrived okay.
I'm writing this from heaven. Here I dwell with God above.
Here, there are no more tears of sadness; here is just eternal love.

Please do not be unhappy just because I'm out of sight.
Remember that I am with you every morning, and night.
That day I had to leave you when my life on earth was through.
God picked me up and hugged me and He said," I welcome you.

It's good to have you back again; you were missed while you were gone.
As for your dearest family, they will be here later on.
There's so much that we have to do, to help our mortal man."
God gave me a list of things, which he wished for me to do.
And foremost on the list, was to watch and care for you.

And when you lie in bed at night the day's chores put to flight.
God and I are closest to you in the middle of the night.
When you think of my life on earth, and all those loving years.
Because you are only human, they are bound to bring you tears.

But do not be afraid to cry; it does relieve the pain.
Remember there would be no flowers, unless there was some rain.
I wish that I could tell you all that God has planned.
If I were to tell you, you wouldn't understand.

But one thing is for certain, though my life on earth is o'er.
I'm closer to you now, that I ever was before.
There are many rocky roads ahead of you and many hills to climb;
but together we can do it by taking one day at a time.
It was always my philosophy and I'd like it for you too.
If you can help somebody who's in sorrow and pain;
then you can say to God at night "My day was not in vain."
And now I am contented.... that my life was worthwhile.
Knowing as I passed along the way I made somebody smile.

So if you meet somebody who is sad and feeling low,
just lend a hand to pick him up, as on your way you go.
When you're walking down the street and you've got me on your mind;
I'm walking in your footsteps only half a step behind.

And when it's time for you to go...from that body to be free.
Remember you're not going...your coming here to me.
---
We love you Mom, and thank you!

It means so much for you to have been at the heart of our family!

Look not where I was
For I am not there
My spirit is free
I am everywhere


In the air that you breathe
In the sounds that you hear
Don't cry for me my Children
My spirit is near


I'll watch for you
From the other side
I'll be the one running
New friends by my side


Smile at my memory
Remember in your heart
this isn't the end
it's a brand new start

---